A hands-on workshop for experienced producers who want to integrate a series division into their companies and/or deepen their knowledge of developing and producing TV drama series for an international audience.
16-18 producers are selected for the  workshop, each with a series in development. Focusing primarily on the creative and financial aspects of TV series production, the ACE Series Special will also offer sessions on working with broadcasters and streamers, marketing, audiences, international approaches and business strategies. The workshop gives producers a chance to work on their projects through one to one meetings with experts and group sessions with their peers.
The core of the 2021 workshop will be held in Brussels, Belgium with the support of the VAF (Vlaams Audiovisueel Fonds) and CFAP. Further sessions will be held online before  the workshop. A partnership with Series Mania is also in place.
Topics covered include:
The creative dynamics of working in a writers-room and the role of director(s), commissioning editors and the producers themselves;
The financing scheme of series in an international context;
Discovering the market potential and finding an (international) audience;
Strategically integrating a series department into an existing (film-)production company;
Budget, financing and production planning of TV series.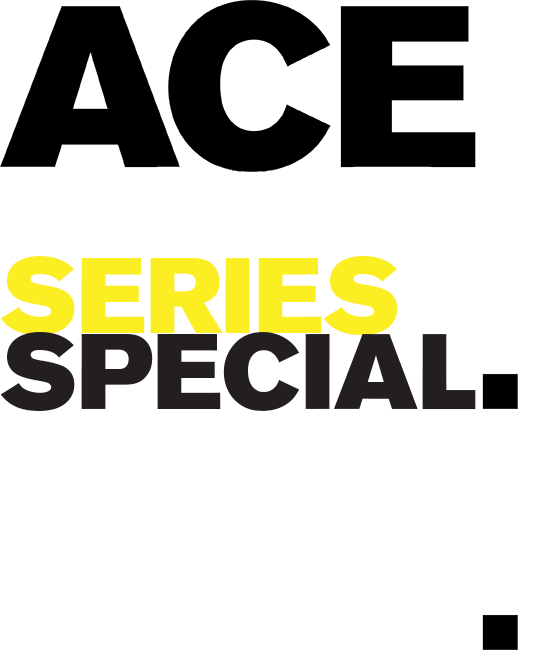 WORKSHOP DATES
31st October – 5th November 2022 with additional online elements
Eligibility Conditions
To be an owner, partner or associate of an independent film/TV production company;
To be an ACE member or producer with a similar level of experience;
To have a TV drama series in development that is at a relevant stage
and suitable for co-production.
FEES
€2.500 (€2.250 for ACE Network Members).
The fee covers full board, accommodation and training during the workshops. Travel costs are not included.
HOW TO APPLY
The call for applications will be open from the beginning of 2022. Sign up to the ACE Newsletter for updates. 
Along with the form ACE will request:
Motivation letter of the producer
Biographies of the team
Series bible including:

Series pitch (including arena and season arc)
Short synopses of pilot and all following episodes
Main character profiles

Budget, financing plan (including intended broadcaster/platform)
and production plan
An application fee of 40€
2021 PARTNERS
SERIES SPECIAL 2 – 2020/2021
The 2nd edition of the ACE Series Special has wrapped with a week full of great insights!
It started with detailed discussions on financing series with Philipp Kreuzer (maze pictures), and on the different ways of working with writers with Aleksi Bardy (Helsinki filmi).
Sessions were held by a renowned expert line-up: Christian Vesper (Fremantle), Noemi Ferrer Schwenk and Freja Johanne Nørgaard Sørensen (DR Sales), Piv Bernth (Apple Tree Productions), Elizabeth Kilgarriff (Firebird Pictures), and Davide Nardini (Amazon Italy).
Producers could also benefit from a case study of Golden Globes nominated "Normal People" with Irish ACE Network member Ed Guiney (Element Pictures).
The workshop included an open afternoon with guest speakers Mario Gianani (Wildside), Caroline Benjo (Haut et Court), Ed Guiney (Element Pictures) and Marc Lorber (Lionsgate) which was open to members of the ACE Network as well as Dutch and Belgian producers.
The ACE Series Special is supported by Vlaams Audiovisueel Fonds & CFAP
Click here for a list of the producers that participated in the 2nd ACE Series Special
SERIES SPECIAL 1 – 2019
At the beginnning of November 2019, ACE held its first Series Special. The workshop was held in Brussels in collaboration with VAF (the Flanders Audiovisual Fund) and supported by CFAP, Flow Postproduction, Casa Kafka Pictures and Creative Europe MEDIA Desk Flanders.
The workshop revolved around group sessions, interactive plenary sessions and one to one meetings conducted by or held with eminent professionals from the TV and wider audiovisual industries: Florentijn Bos (Flow Postproduction), Jules Debrock (Flow Postproduction), Jonas Dornbach (Komplizen Film), Dariusz Jablonski (Apple Film), Denis Leroy (Banijay Studios), Marc Lorber (Lionsgate), Isabelle Molhant (Casa Kafka), Emmanuel Oberg (Screenplay Unlimited), Richard Pommerat (Wild Bunch TV), Tatjana Samopjan (Fractal Volcano), Gregory Strouk (Wild Bunch TV), Elly Vervloet (VRT), Christian Vesper (Fremantle), Fleur Winters (Lemming Film) and Michele Zatta (RAI Fiction). The group sessions of the workshop were moderated by Aleksi Bardy (Helsinki Filmi) and Laura Gragg (Freelance).
Click here for a list of the producers that participated in the 1st ACE Series Special