Author:
Thijs van der Laak
Laura Jackson
OFFICE MANAGER & TEAM ASSISTANT
ACE Project Spotlight: La Bella Estate
LA BELLA ESTATE by Laura Luchetti will premiere at Locarno International Film Festival 2023 at the Piazza Grande. Producer Giovanni Pompili (ACE Italy) participated with the project in the ACE 30 Annual Programme.
1938. Young Ginia has just moved to Turin from the countryside. Looking for adventure she discovers the dazzling artists' world and begins an affair with a painter. Amelia, the model who leads her into the bohemian quarters, is sensual, free, and different from anyone she has ever met. During her 'beautiful summer', Ginia yields to her first great love, celebrating the courage to be truly herself.
How did the ACE Annual Programme benefit you as a producer, and your ACE project?
Participating in the ACE Annual Programme definitely was a turning point for my education and career, as well as strengthening my industry knowledge and my international network. Meeting and sharing with my peers always brings different points of view on common topics and this is absolutely the greatest value the experience can bring. It helped me a lot to be able to look at myself from the right distance to my professional experience and to the company management.
And: The Annual Programme doesn't finish with the workshop, but the ACE journey starts with it, being part of the association today is extremely important.
Unfortunately, we experienced it in the first year of the COVID-19 pandemic and we were still not used to handling this kind of online engagement. I did the first session from a hotel room while we were in Sardinia on the set of a shooting (SILENT LAND, co-produced with Lava Films and I/O Post) with COVID alert and protocol to manage and it was difficult to stay 100% focused. However, the ACE team did a tremendous job of making it as interactive and inspiring as possible. The feedback from my script team was invaluable, it was really the confrontation I needed at that time.
What was the most challenging in getting this film from script to the screen?
Making a film based on a book is always a great challenge. If the book is written by Pavese, a master of Italian literature, the challenge is even greater. With Laura, we talked a lot and the only way to respect such an important author was to make him our own. So, the script itself was the first challenge. In the production build-up, we had another big challenge given the fact that the film was supposed to be a co-production with France but four months before shooting everything fell through.
Thanks to our associate partners Lucky Red, Tapeless and True Colours who are handling international sales, we've managed to get to the set without changing or reducing the shooting days.
What's ahead for you and your company? What are you currently working on?
In San Sebastián we will premiere in competition with PUAN, directed by Maria Alche and Benjamin Naishtat, a film I'm super proud of! It is an Argentinian-Brasilian-Italian-French-German co-production, led by Pasto and Pucara Cine together with Infinity Hill – Pandora Filmproduktion (Germany) – Atelier de Production (France) – Bubbles Project (Brazil)
In post-production, we have currently two films, the second feature by Carlo Sironi starring the French actress Noee Abita and co-produced with Julie Billy at June film in France and a minority co-production with the Netherlands based on the book A Beautiful Imperfection by Arthur Japin. It is produced together with Maarten Swart at Kaap Holland Films and Eye-Works Belgium starring Dar Zuso and Jonah Hauer-King.
In October we will have the principal photography of POLVO SERAN, directed by Carlos Marques-Marcet in co-production with Lastor Media (Spain) and Alina Films (Switzerland).
We are developing more films, both majority and minority co-production, it is in our souls to work on stories regardless of the passport of the authors. But the biggest challenge is to structure the company so that it can be independent of me, that is, to train professionals who can one day carry on what I started ten years ago.
ACE Project Spotlight: Sweet Dreams
SWEET DREAMS by Ena Sendijarević will premiere at Locarno International Film Festival 2023 in Concorso Internazionale. Producer Erik Glijnis (ACE The Netherlands) participated with the project in the ACE 30 Annual Programme.
1900. A secluded island full of flora and fauna. Amidst another sugar crisis, Jan — patriarch and head of a sugar factory — dies, leaving his two women to their own devices: Agathe, his wife, and housemaid Siti, the mother to his bastard son. A family reunion follows. When the illegitimate son turns out to be the only heir, it's every man, woman, child, plant, and animal for themselves…
How did the ACE Annual Programme benefit you as a producer, and your ACE project?
ACE 30 was an extraordinary edition as we started during the COVID-19 pandemic. We had the pleasure of participating in the ACE Annual Programme for over one and a half years. During that time, I developed SWEET DREAMS together with writer/director Ena Sendijarević from the first draft until a shooting script and from the start, it was clear that it was an ambitious project.
My fellow producers within the group helped shape both the content and financial set-up of the film. At the end of my ACE journey, we moved forward to a shooting period in the Summer of 2021. The shoot was bound to take place in Indonesia, however, the Delta COVID variant really hit hard that summer. During our pre-production, we had to stop due to safety reasons. Later, we tried to re-set it up in Indonesia, but also started researching alternatives, and came across the island of La Reunion and eventually moved the production there. We finally shot the film a year later in the summer of 2022. It was an extremely tough period. I've learned a lot from this process, from my fellow participants' input and from being involved in helping them with their projects.
What was the most challenging in getting this film from script to the screen?
On a productional level, it was what I mentioned above, creating a period piece with a small budget amidst COVID-19. The co-production structure was Dutch, Swedish, Indonesian, and French, getting our different cultures and way of working in line and being the first ever international co-production to shoot in La Reunion meant we had to work very structured. I should not forget to thank my dear colleague Leontine Petit (ACE NL) and my producing partners: Erik Hemmendorff (ACE SE), Judy Tossell (ACE DE), Kristina Borjeson (FilmiVast), Mandy Marahimin (Tala Media, Indonesia) and Laurent Medea from (TikTak production, La Réunion). We had just completed the co-production PLEASURE, where Plattform was the majority producer, and it was great to continue our relationship and collaborate on SWEET DREAMS.
What's ahead for you and your company? What are you currently working on?
We're happy our different outfits (Lemming Film Netherlands, Belgium, and Germany) have a lot going on in terms of production. In the meantime, we're working on our development slate and strengthening the organisation and our team. We're also spending quite some time on the creative alliance we're part of called The Creatives to further intensify our collaboration.
Regarding the projects: We're in post-production with Tallulah Schwab's MR. K, Lucrecia Martel's CHOCOBAR, Stefanie Kolk's MELK, Wang Xiaoshuai's ABOVE THE DUST, Justin Andersons SWIMMING HOME and Isabella Eklöf's KALAK.
This fall, I'm finally shooting David Verbeek's feature film THE WOLF, THE FOX & THE LEOPARD, a co-production between The Netherlands, Luxemburg, Croatia, Ireland, and Taiwan. We're involved as a minority co-producer in VÄRN, directed by John Skoog, and produced by Erik Hemmendorff and Caroline Drab (Plattform), with Denis Lavant as the lead. We're also working on SKIFF, a feature film by Cecilia Verheyden, produced by Elisa Heene (Mirage Films). In the Spring of 2024, I'm shooting Michiel ten Horn's ANY OTHER NIGHT with our German (One Two Films) and Canadian (Lithium Studios) partners. We also have two series and a high school comedy going into production in the first half of 2023, so it's pretty packed until next summer with a wide variety of great projects.
Call for Applications – ACE Animation Special 2024
ACE Producers is pleased to announce the call for applications for the fifth ACE Animation Special. The workshop, which will be held in Dingle (Ireland) between 18 and 24 March 2024, is organised thanks to Creative Europe MEDIA, the Netherlands Film Fund, in close collaboration with Screen Ireland, Animation Ireland and Animation Dingle.
The workshop is aimed at experienced producers who want to diversify their activities to include, and/or deepen their knowledge of developing and producing long-form/feature film animation production for an international audience (cinema, broadcast or streaming).
16 to 18 producers will be selected for the workshop, preferably with a long-form/feature-length animation project at concept stage. Focusing primarily on the creative and financial aspects of feature and long-form animation production, the ACE Animation Special will offer sessions on animatic story development, international production workflows, the creative dynamics of animation production, financing strategies and international distribution. The workshop will also include one or more sessions on physical line production as well as case studies on completed animation projects. Group sessions, plenary sessions and one-to-one meetings will together build a workshop where producers learn from each other's experiences and those of key industry guests.
WORKSHOP DATES
18 – 24 March 2024
LOCATION
Dingle, Ireland
ELIGIBILITY CONDITIONS
To be an owner, partner or associate of an independent film/animation/TV production company;
To be an ACE member or producer with a similar level of experience;
To have a long-form or feature-length animation project at idea or concept stage; producers without a project are also welcome to apply but must demonstrate a clear motivation.
APPLICATION DEADLINE
28 November 2023
Up to 18 places available
HOW TO APPLY
For more information or to request an application form, please contact info@ace-producers.com
SELECTED PRODUCERS ANNOUNCED FOR 5TH SERIES SPECIAL
ACE Producers has selected 18 experienced independent producers for the 5th edition of the ACE Series Special.
Nicholas Alavanos – Filmiki – Greece
"Loom"
Writers: Konstantinos Antonopoulos, Yorgos Garefalakis, Panagiotis Melidis
Didar Domehri – Maneki Films – France
"Grey Zone"
Showrunner: Mehdi Ouahab
Writers: Mehdi Ouahab, Céline Bardet
Madeleine Ekman – Nordisk Film – Sweden
"The Making of a Terrorist"
Writers: Leif Edlund, Emelia Hansson
Jessie Fisk – Feline Films – Ireland
"When They All Vanish"
Showrunner: Mark Noonan
Writer & director: Mark Noonan
Dyveke Graver – Eye Eye Pictures – Norway
Untitled
Matīss Kaža – Trickster Pictures – Latvia
"Arizona Joe"
Showrunner: Matīss Kaža
Writer & director: Matīss Kaža
Jean-Marie Laronze – Special Touch Studios – France
"Kongo, The River's Kingdom"
Writers: Ori-Huchi Kozia, Jean Bofane, Cyril Tysz
Director: Ori-Huchi Kozia
Vicky Miha – asterisk* – Greece
"Gates of Eden"
Writer: Thomas Tsalapatis
Miriam Nørgaard – Growing Stories – Denmark
"Blòt"
Showrunners: Mads Kamp Thulstrup, Christopher Grøndahl
Writer: Christopher Grøndahl
Director: Mads Kamp Thulstrup
Gitte Nuyens – Wilder Content – Belgium
"The Dead Man's Wife"
Showrunner: Bert Van Dael
Writers: Bert Van Dael, Deben Van Dam, Gitte Nuyens
Directors: Tim Mielants, Deben Van Dam
Tinna Proppe – Sellout – Iceland
"Barbara"
Writer & director: Haukur Björgvinsson
Xavier Rombaut – Polar Bear – Belgium
"Bad Blood"
Writers: Bert Lesaffer, Raf Reyntjens
Director: Raf Reyntjens
Knut Inge Solbu – Fenomen TV Film & Scene – Norway
"Peacekeepers"
Writer: Linn-Jeanethe Kyed
Director: Daniel Fahre
Dmytro Sukhanov – Toy Cinema – Ukraine
"Unspoken"
Writers: Zhanna Ozirna, Filip Syczynski
John Wallace – Cowtown Pictures – Ireland
"Settlement"
Writer: Ger Gleeson
Joram Willink – BIND – The Netherlands
"Dual Use"
Writer: Jan van Dyck
Director: Sander Burger
Anna Zavorszky – Proton Cinema – Hungary
"Salvation"
Writers: Agota Benedek, Aniko Mangold
The week-long workshop offers producers the opportunity to expand their understanding of the series production landscape and internationalise their network within the industry. Professionals from companies such as Fremantle, Banijay, and Lionsgate regularly attend as consultants, along with producers and showrunners offering no-holds-barred case studies and discussions.
The ACE Series Special will take place thanks to the support of Creative Europe MEDIA, LIAA – Latvian Investment and Development Agency, and the Netherlands Film Fund. The selected 18 participants represent 12 countries and include a number of highly experienced producers venturing into series production for the first time. Each producer will attend the workshop with a series project in the early stages of development which will serve as a vehicle for their learning.
The workshop will take place from the 30th of October 2023 until the 4th of November 2023. It will mark the first time that an ACE workshop has taken place in Latvia, offering the producers the opportunity to discover the services and locations available in the country.
A previous version of this post included Dace Siatkovska (Latvia – Trickster Pictures) as a participant. As she was unable to attend the workshop, Matīss Kaža (Latvia – Trickster Pictures) has been selected to attend in her place.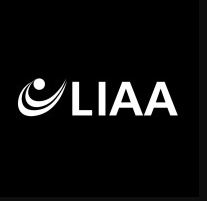 ACE 33 Producers Selected
Lamia Chraïbi – Moon a Deal Films – France/Morocco
"The Shelter" directed by Talal Selhami
Marija Dimitrova – List Production – North Macedonia
"Parno" directed by Igor Ivanov
Adis Djapo – SCCA/pro.ba – Bosnia and Herzegovina
"Supermarket" directed by Nermin Hamzagic
Eve Gabereau – Modern Films – United Kingdom
"Cold Enough for Snow" directed by Jemima James
Emilia Haukka – Aamu Film Company – Finland
"Abyss" directed by Aino Suni
Monica Hellström – Ström Pictures – Denmark
"Bethlehem" directed by Larissa Sansour & Søren Lind
Dragana Jovović – Non-Aligned Films – Serbia
"In the Shadow of the Horns" directed by Ognjen Glavonić
Lionel Massol – Films Grand Huit – France
"Deepfake" directed by Ismaël Joffroy Chandoutis
Filipa Reis – Uma Pedra no Sapato – Portugal
"Cantiga" directed by Miguel Gomes
Esko Rips – Nafta Films – Estonia
"Serafima & Bogdan" directed by Veiko Õunpuu
Aline Schmid – Beauvoir Films – Switzerland
"A Year Without Summer" directed by Flurin Giger
Johannes Schubert – SCHUBERT – Austria
"Keep Her Quiet" directed by Franz Böhm
Radu Stancu – deFilm – Romania
"Magnum Opus" directed by Bogdan Mirica
Anton Máni Svansson – Join Motion Pictures – Iceland
"The Love that Remains" directed by Hlynur Pálmason
Marc Tetreault – Shut Up & Colour Pictures Inc – Canada
"Place of Ghosts" directed by Bretten Hannam
Snežana van Houwelingen – This and That Productions – Serbia
"Folk Play" directed by Mirjana Karanovic
Dagne Vildziunaite – Just a moment – Lithuania
"Kopeck" directed by Lina Lužytė
Agnieszka Wasiak – Lava Films – Poland
"Black Water" directed by Aga Woszczyńska
ACE Producers has selected 18 experienced independent producers to join the ACE Network after completing the 33rd edition of its ACE Annual Programme. The selected producers from 17 different territories will attend three workshops throughout 2023 and 2024 moving the projects with which they applied forward.
The selection committee consisted of members of the ACE Board and Network, consultants, ACE president Antoine Simkine and director and head of studies Jacobine van der Vloed.
"We are looking forward to welcoming this experienced group of independent producers to the ACE 33 Annual Programme. They each bring their own expertise and perspective, and we're excited to get to know them and collaborate over the coming months. They will make a fantastic addition to the ACE Network.", Jacobine van der Vloed commented.
Four events make up the core of the training. The first workshop, dedicated to content development, will take place in Oslo, Norway in early October and will include group sessions and individual meetings, analysing the concepts, dramaturgy, and target audiences of producers' projects. The workshop is supported by The Norwegian Film Institute, Oslo Filmfund, Oslo Filmkommisjon and Media Desk Norway.
In November, the second workshop, which offers the producers advice on possible financing strategies for their projects, will take place in Warsaw, Poland, with the support of the Polish Film Institute and in collaboration with Independent Film Foundation. The week-long workshop will be made up of interactive sessions exploring international financing opportunities and strategies through detailed analysis of the producers' finance plans, with input provided by high-grade professionals from across the industry. The sessions offer a uniquely open exchange of experience and ideas which sheds light on the evolution of co-production practices, of public and private funding schemes, and of the global marketplace in the digital age.
The third workshop will look at the producers' business strategies, providing them with models of sustainable company management and ways to build businesses that have real value. Group sessions and panel discussions guide the producers through keener applications of marketing techniques and diversified commercial activities. The Business Prospects Workshop will take place in France and is immediately followed by the ACE Annual Reunion, where the new producers will be officially welcomed into the ACE Network.
The Annual Reunion 2024 will be held in Bordeaux, France with the support of the ALCA Nouvelle Aquitaine, CNC and Département de la Gironde.
The ACE Annual Programme is supported by Creative Europe MEDIA, Netherlands Film Fund, Procirep, German Films, Téléfilm Canada, Screen Ireland, Focal and APA – Audiovisual Producers Association.
ACE Producers' Films Awarded in Venice 2023
Golden Lion
POOR THINGS by Yorgos Lanthimos
Produced by Ed Guiney (ACE Ireland)
Co-produced by Ildiko Kemeny (ACE Hungary)
Orizzonti – Best Actress
EL PARAISO by Enrico Maria Artale
Produced by Andrea Paris (ACE Italy)
Orizzonti – Best Actor
CITY OF WIND by Lkhagvadulam Purev-Ochir
Produced by Charlotte Vincent (ACE France)
Co-produced by Denis Vaslin (ACE The Netherlands)
and Oliver Damian (ACE Germany)
Special Jury Prize & GreenDrop Award
THE GREEN BORDER by Agnieszka Holland
Co-produced by Diana Elbaum (ACE Belgium)
and Maria Blicharska (ACE France)
ACE Producers' Films in Venice 2023
COMPETITION
COMANDANTE by Edoardo De Angelis
Produced by Pierpaolo Verga (ACE Italy)
Opening Film Venice 2023
FINALMENTE L'ALBA by Saverio Costanzo
Produced by Mario Gianani (ACE Italy)
THE GREEN BORDER by Agnieszka Holland
Co-produced by Diana Elbaum (ACE Belgium)
and Maria Blicharska (ACE France)
HOLLY by Fien Troch
Co-produced by Frans van Gestel (ACE The Netherlands)
and Laurette Schillings (ACE The Netherlands)
LUBO by Giorgio Diritti
Executive produced by Simone Bachini (ACE Italy)
Co-produced by Christof Neracher (ACE Switzerland)
POOR THINGS by Yorgos Lanthimos
Produced by Ed Guiney (ACE Ireland)
Co-produced by Ildiko Kemeny (ACE Hungary)
THE PROMISED LAND by Nikolaj Arcel
Co-produced by Fabian Gasmia (ACE Germany)
THE THEORY OF EVERYTHING by Timm Kröger
Produced by Rajko Jazbec (ACE Switzerland)
Horizons
EL PARAISO by Enrico Maria Artale
Produced by Andrea Paris (ACE Italy)
BEHIND THE MOUNTAINS by Mohamed Ben Attia
Co-produced by Nadim Cheikhrouha (ACE France)
CITY OF WIND by Lkhagvadulam Purev-Ochir
Produced by Charlotte Vincent (ACE France)
Co-produced by Denis Vaslin (ACE The Netherlands)
and Oliver Damian (ACE Germany)
HOUSEKEEPING FOR BEGINNERS by Goran Stolevski
Produced by Ankica Juric Tilic (ACE Croatia)
and Milan Stojanovic (ACE Serbia)
DORMITORY by Nehir Tuna
Produced by Dorothe Beinemeier (ACE Germany)
Horizons Short Film Competition
WANDER TO WONDER by Nina Gantz
Produced by Stienette Bosklopper (ACE The Netherlands)
GIORNATE DEGLI AUTORI
OCEANS ARE THE REAL CONTINENTS by Tommaso Santambrogio
Produced by Marica Stocchi (ACE Italy)
ACE Producers' Films at Locarno 2023
PIAZZA GRANDE
CHICKEN FOR LINDA! by Chiara Malta & Sébastien Laudenbach
Produced by Marc Irmer (ACE France)
Opening Film

ANATOMY OF A FALL by Justine Triet
Produced by David Thion (ACE France)
LA BELLA ESTATE by Laura Luchetti
Produced by Giovanni Pompili (ACE Italy)
Developed during the ACE 30 Annual Programme
CONCORSO INTERNAZIONALE
ANIMAL by Sofia Exarchou
Produced by Maria Drandaki (ACE Greece)
Co-produced by Vicky Miha (ACE Greece)
THE INVISIBLE FIGHT by Rainer Sarnet
Produced by Katrin Kissa (ACE Estonia)
Co-produced by Alise Gelze (ACE Latvia)
DO NOT EXPECT TOO MUCH OF THE END OF THE WORLD by Radu Jude
Co-produced by Ada Solomon (ACE Romania) & Ankica Jurić Tilić (ACE Croatia)
PATAGONIA by Simone Bozzelli
Produced by Mario Gianani (ACE Italy)
ROSSOSPERANZA by Annarita Zambrano
Co-produced by Milena Poylo (ACE France) & Anthony Doncque (ACE France)
SWEET DREAMS by Ena Sendijarević
Produced by Leontine Petit (ACE The Netherlands) & Erik Glijnis (ACE The Netherlands)
Co-produced by Erik Hemmendorff (ACE Sweden) & Dries Phlypo (ACE Belgium)
Developed during the ACE 30 Annual Programme
CONCORSO CINEASTI DEL PRESENTE
EXCURSION by Una Gunjak
Produced by Amra Bakšić Čamo (ACE Bosnia-Herzegovina)
Co-produced by Siniša Juričić (ACE Croatia), Jelena Mitrović (ACE Serbia), Gary Craner (ACE Norway)
Opening Film
UND DASS MAN OHNE TÄUSCHUNG ZU LEBEN VERMAG by Katharina Lüdin
Co-produced by Stefan Eichenberger (ACE Switzerland)
FUORI CONCORSO
CONANN by Bertrand Mandico
Produced by Gilles Chanial (ACE Luxemburg)
Co-produced by Oliver Dubois (ACE Belgium)
PANORAMA SUISSE
JILL by Steven Michael Hayes
Produced by Daniel Baur (ACE Germany), Christof Neracher (ACE Switzerland) & Oliver Simon (ACE Germany)
THIS KIND OF HOPE by Paweł Siczek
Produced by Valentin Greutert (ACE Switzerland)
ACE Producers' films at Karlovy Vary 2023
CRYSTAL GLOBE COMPETITION
BLAGA'S LESSON by Stephan Komandarev
Produced by Katya Trichkova (ACE Bulgaria)
CITIZEN SAINT by Tinatin Kajrishvili
Produced by Lasha Khalvashi (ACE Georgia)
Co-produced by Borislav Chouchkov (ACE Bulgaria)
& Denis Vaslin (ACE The Netherlands)
PROXIMA COMPETITION
ARSENIE. AN AMAZING AFTERLIFE by Alexandru Solomon
Produced by Ada Solomon (ACE Romania)
EMBRYO LARVA BUTTERFLY by Kyros Papavassiliou
Produced by Janine Teerling (ACE Cyprus)
IMAGO by Olga Chajdas
Produced by Dariusz Jablonski (ACE Poland)
Co-produced by: Laurette Schillings (ACE The Netherlands),
Frans van Gestel (ACE The Netherlands),
Miloš Lochman (ACE Czech Republic)
& Antoine Simkine (ACE France)
SPECIAL SCREENINGS
SLOW by Marija Kavtaradze
Produced by Marija Razgutė (ACE Lithuania)
Co-produced by Luisa Romeo (ACE Spain) & Anna-Maria Kantarius (ACE Sweden)
SNAKE GAS by David Jařab
Produced by Silvia Panáková (ACE Slovakia)
TEMPORARIES by Pier-Philippe Chevigny
Co-produced by Galilé Marion-Gauvin (ACE Canada) & Milena Poylo (ACE France)